NEXT CONCERT
Formal Fall Concert
Banwell Community Church (map)
3:00pm Sunday, October 20, 2019
More Info
Future Concerts and Events
The Greater Windsor Concert Band performs a variety of concerts in different styles, venues, and formats. Check us out at any of these exciting upcoming concerts.

Date
Type of Event
Location
Sun, Oct 20
3:00 pm
Formal Fall Concert
Banwell Community Church (map)
Sun, Dec 8
3:00 pm
Christmas Concert
Royal Canadian Legion Branch 261 (Tecumseh) (map)
Here's what you can expect to hear at some of the concerts that we perform...
Outdoor Park Concerts
Greater Windsor Concert Band will continue the concert band tradition of outdoor park concerts again this year. Bring a lawn chair, blanket, or just stroll around in the outdoors while enjoying our music. In addition to several concerts in our anchor location under the tree in Reaume Park, we will also be playing outdoors for the public and residents of the Kensington Court senior's residence. These casual summer concerts are always a relaxing and enjoyable way to spend time with family and friends. If you've enjoyed these concerts in the past, please help us spread the word and help keep community concert band music alive in the Windsor region. Hope to see you at one of these great concert performances.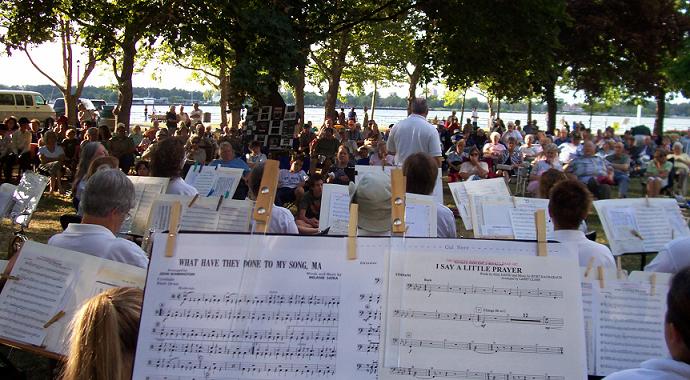 Symphony of Sound and Light
We play live music set to a video presentation projected onto a 50 foot screen behind us! This is a concert you won't want to miss!
Hallowe'en Concerts
These themed concerts are full of lots of Hallowe'en music that will scare you, make you chuckle, or amaze and thrill you! We have done three of these concerts now and they were all successes. Our band members dress in costume and we invite you to do the same. We have treats on the tables and there are prizes for best costumes etc...don't miss out on this fun concert type which happens every couple of years - they're spook-tacular!
Christmas Concerts
Our band brings you some great holiday music to get you into the Christmas spirit. We are also usually visited by a certain Jolly Old Elf!!! What a great way to spend time with family and friends. Kids of all ages will love it!
Benefit Concerts
We put on concerts that help to raise money for other organizations. Whether it's with the entire band, our woodwind or brass ensembles, or our polka band, these events are always full of entertaining and fun music. If you would like us to perform a benefit concert for your organization, please
contact
our president for more information.
Festival Concerts
The GWCB is available for hire to perform concerts for festivals. Please contact our president to find out how to add our amazing music to your festival!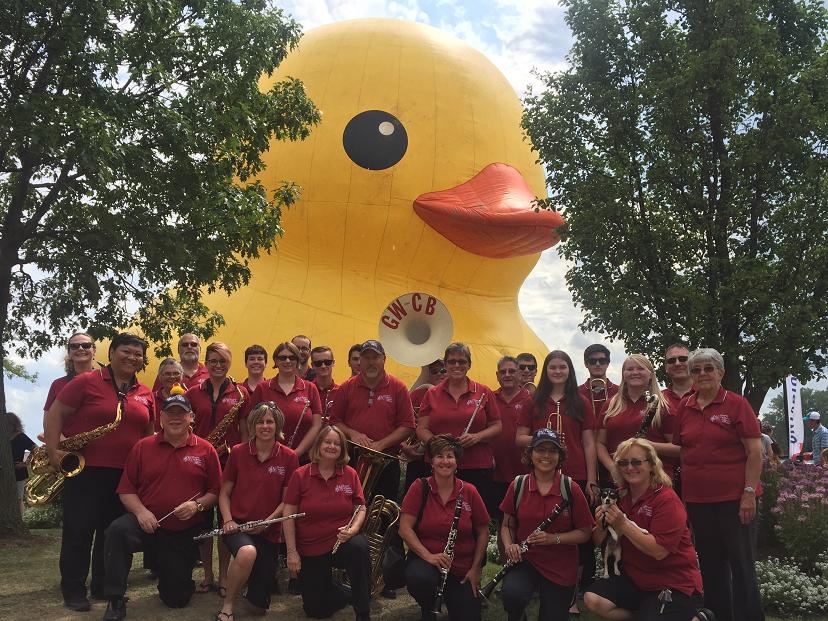 Spring Concerts
Our formal spring concerts always boast some really great tunes that are both challenging to our musicians and pleasing for our audiences.