NEXT EVENT
Outdoor park concert
Reaume Park (Riverside E. at Pillette) (map)
7:00pm Sunday, August 14, 2022
More Info Donate Now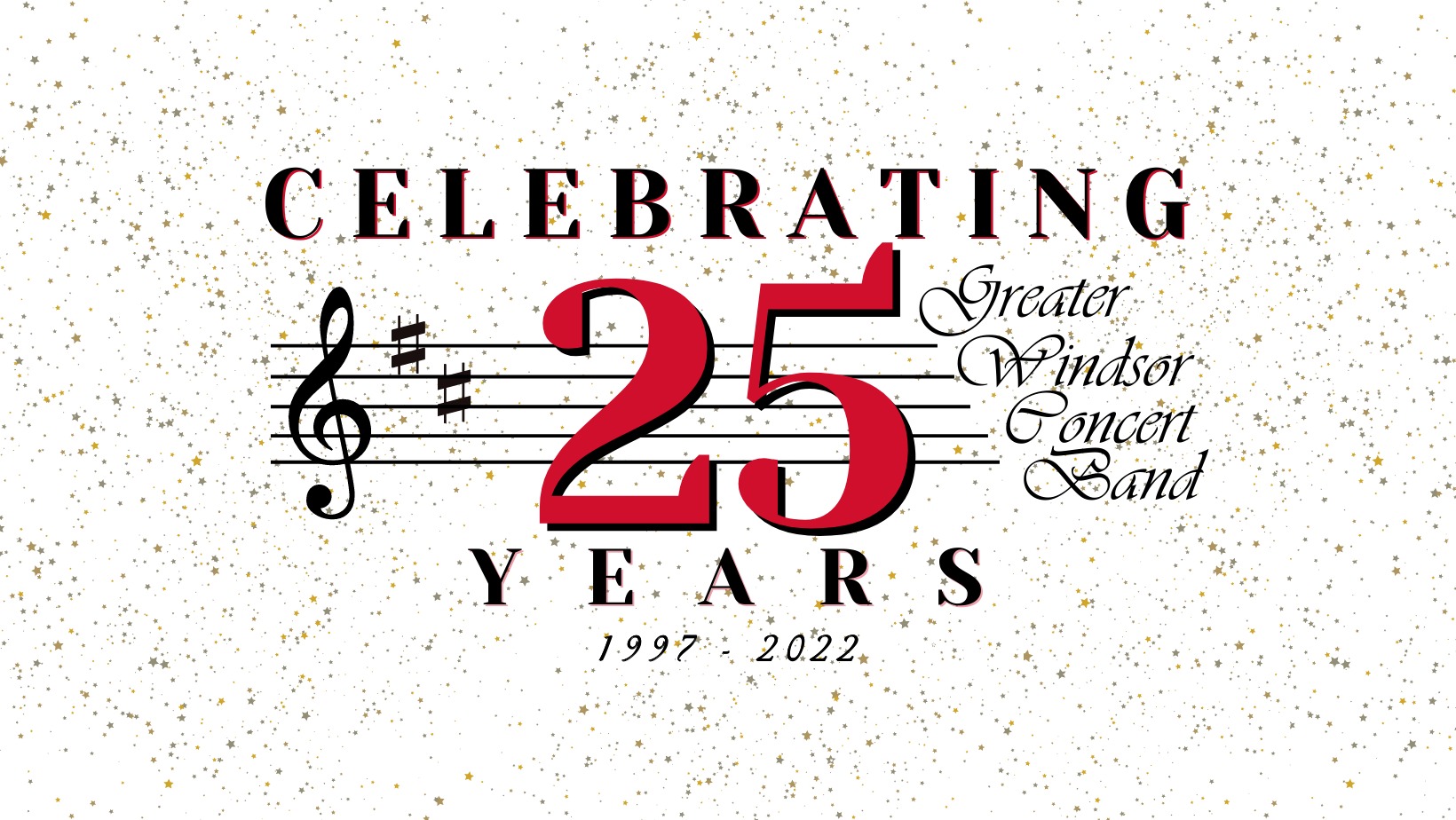 The Greater Windsor Concert Band
Windsor, Ontario, Canada
Bringing live music to Windsor-Essex since 1997
Let's take a minute to say hello to…Wendy!
One of our newest members, Wendy has been playing music since the age of 3! Playing music is one of her favourite activities and she's a wonderful addition to our flute section.
Thinking of dusting off an old instrument? Come on down and join us on Wednesdays from 7:30pm-9:30pm! New members are always welcome!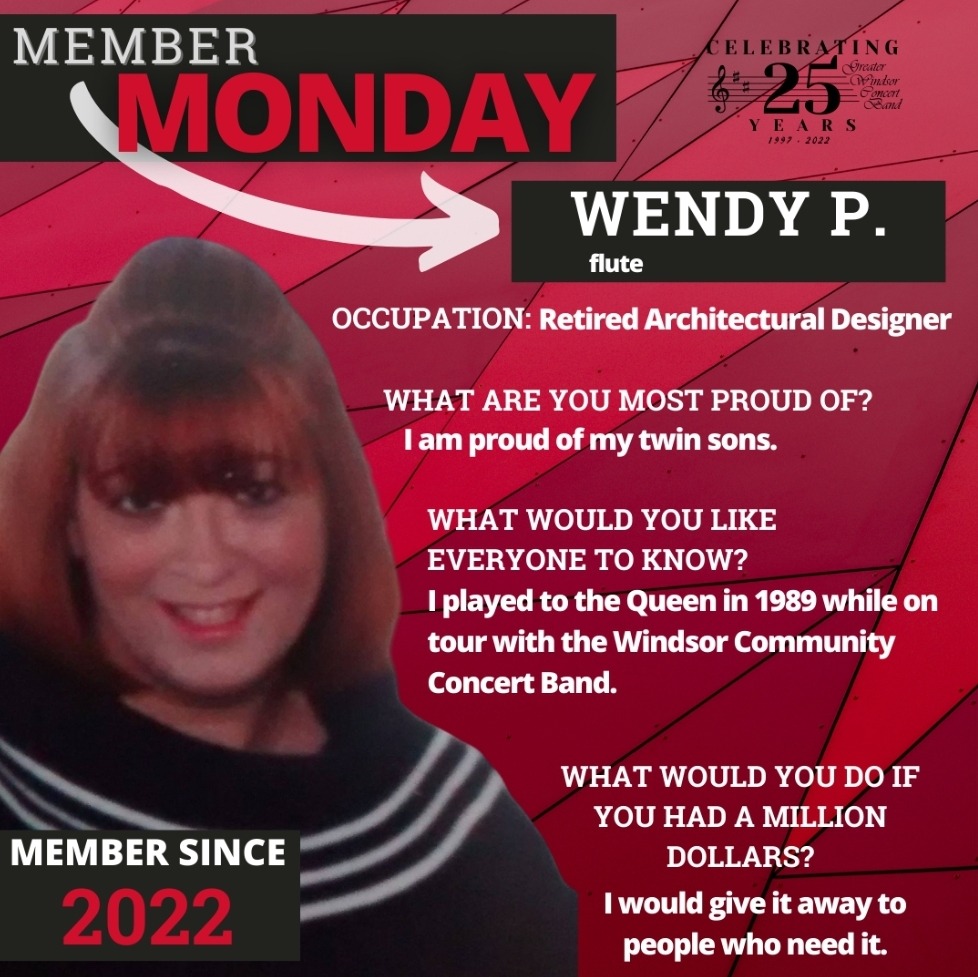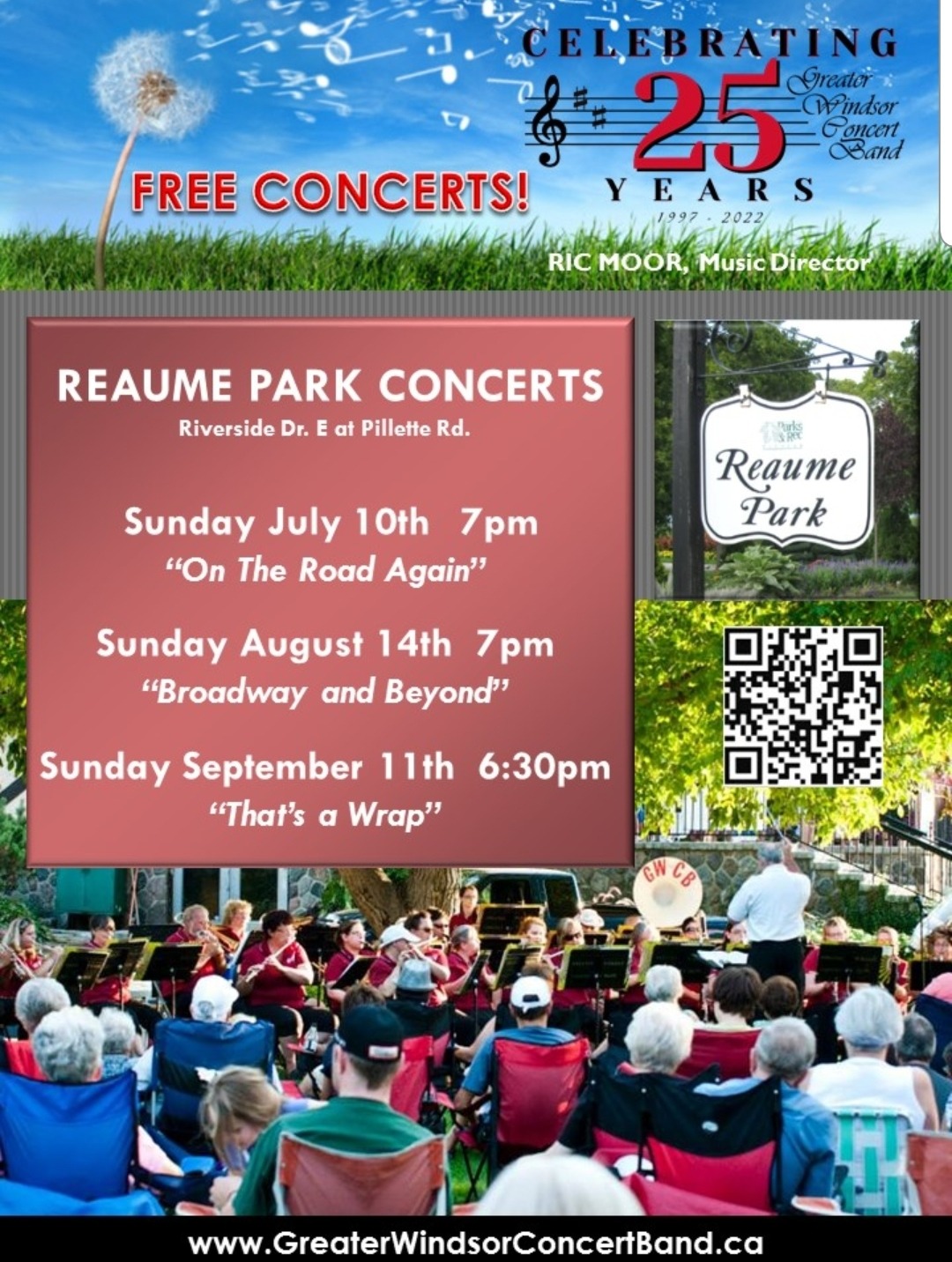 The Greater Windsor Concert Band is a community group of musicians dedicated to bringing wind band and concert band music into our community. We give musicians of all ages and walks of life a place to practice their instruments in an ensemble setting and offer many chances to perform live in front of audiences.
Generally we perform a formal indoor spring concert, a series of outdoor park concerts in the summer time, a formal fall concert, and a cabaret style Christmas concert each year.
Although Covid safeguards have precluded some of these events as of late, we continue to find fun and exciting ways to continue playing and to continue bringing music into the Windsor/Essex County region.
The GWCB has recorded a few tunes virtually, we have a YouTube presence, and even some fun TikToks! Click on any of the social media icons at the bottom of this webpage often to surf over to our various social media platforms and stay informed about what we're up to. You can also click on the subscribe button at the bottom of this page and type in your name and email address to receive updates from us about what is next for the GWCB's 25th year. (emails all contain an unsubscribe link if you decide later to stop receiving updates)
We can't wait to continue bringing music to our community and to celebrate our 25 years of community service to the Windsor/Essex region.
If you play a percussion or wind instrument and would like to join us please send an email to info@greaterwindsorconcertband.ca