Archival CDs
These CDs are available by donation to our band. For further information on how to obtain a copy of one of these discs please contact us.
Introducing the Greater Windsor Concert Band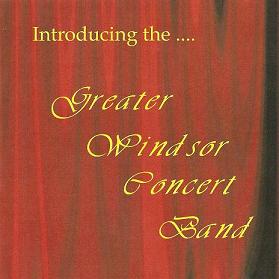 Tracks:
1. Alla Barocco
2. Legend of the Ghost Dance
3. Siyahamba
4. What Wondrous Love
5. Prelude On An American Spiritual: My Lord What a Mornin'
6. The Best Years of Our Lives (from Shrek)
7. The Perfect Storm
8. The Free Lance
9. The Incredible Adventures of Wallace and Gromit
10. Blue Moon
11. Pop and Rock Legends: Chicago
10th Anniversary CD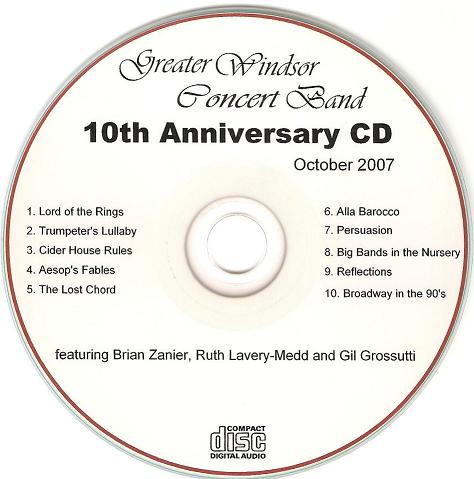 Tracks:
1. Lord of the Rings
2. Trumpeter's Lullaby
3. Cider House Rules
4. Aesop's Fables
5. The Lost Chord
6. Alla Barocco
7. Persuasion
8. Big Bands in the Nursery
9. Reflections
10. Broadway in the 90's
Swing into Spring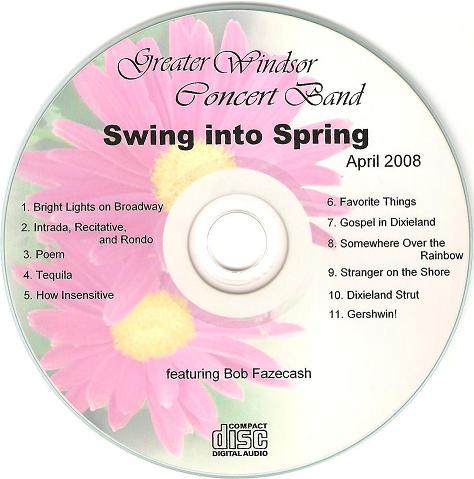 Tracks:
1. Bright Lights on Broadway
2. Intrada, Recitative and Rondo
3. Poem
4. Tequila
5. How Insensitive
6. Favorite Things
7. Gospel in Dixieland
8. Somewhere Over the Rainbow
9. Stranger on the Shore
10. Dixieland Strut
11. Gershwin!
Blue Rhapsody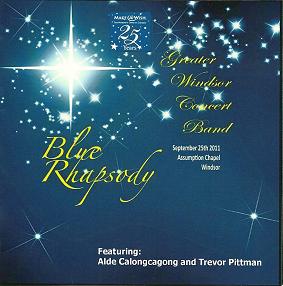 Tracks:
1. Pirates of the Caribbean: At World's End
2. My Heart Will Go On
3. Selections from Phantom of the Opera
4. Disney Medley
5. Rhapsody in Blue
6. Bella's Lullaby
7. Don't Stop Believin'
A GWCB Christmas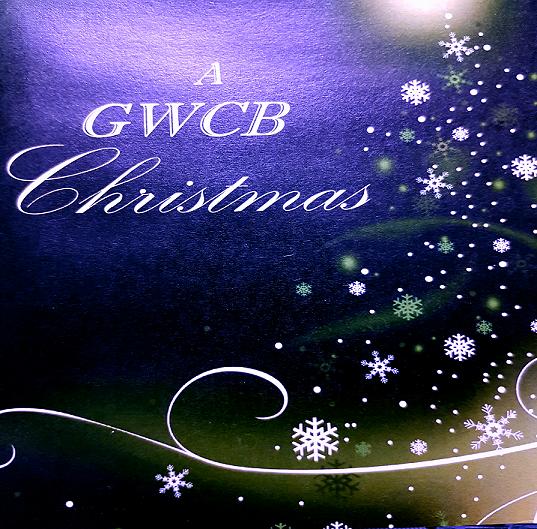 Tracks:
1. We Need a Little Christmas
2. It's the Holiday Season
3. Winter Wonderland
4. Sleigh Ride
5. The Night Before Christmas
6. The Nightmare Before Christmas
7. O Magnum Mysterium
8. I Heard A March On Christmas Day
9. Christmas Time with Charlie Brown
10. Highlights from Frozen
11. God Rest You Merry, Gentleman
12. New Age Christmas